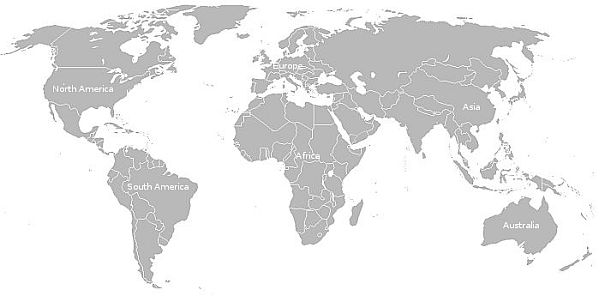 Recent Publications
The 50 Largest Banks in America
May 10, 2018
The new ranking of the largest banks in the United States has been published.
The 100 Largest Banks in the World
March 31, 2018
The new ranking of the largest banks in the world has been published.
Sallie Mae
Sallie Mae is the largest provider of student loans and banking products for students, graduates, and their families in the United States.
Wealth One Bank of Canada
Wealth One is a Schedule I bank established in 2016. The company focuses on the Chinese Canadian community.
Falcon Private Bank
Falcon is a Swiss private bank with over CHF 16 billion in assets under management and operations in Europe, Asia and the Middle East. It is the first Swiss private bank to enter blockchain asset management market with Bitcoin.
Credit One Bank
Credit One Bank is one of the largest issuers of VISA credit cards in America. Credit One's cards are even available to those who have had credit problems in the past and those who may have little credit history.
Ally Bank
Ally Bank is an internet bank in the U.S. with over $90 billion in deposits. Ally Bank's accounts have no minimum balance requirement and monthly service charges. It was named Best Online Bank by MONEY Magazine and Kiplinger's Personal Finance.
American Express
American Express is the largest card issuer by purchase volume in the world. The company offers personal charge & credit cards, small business charge & credit cards, corporate cards, gift cards, prepaid cards, rewards, travel, savings, business services, insurance and more.
Forex Bank
Forex Bank AB is the market-leading foreign exchange bureau in the Nordic region. The company is one of the world's largest foreign exchange bureaus.
Heritage Bank
Heritage is the largest member-owned bank in Australia. The principal activity of Heritage is the provision of financial services to its members.
Banco Azteca
Banco Azteca is one the largest banks in Mexico in terms of coverage. The Bank operates a network of over 1,700 branches throughout the country.
Caixa Econômica Federal (CEF)
CAIXA is one of the biggest banks in Latin America, with approximately $400 billion in assets and over 100,000 employees.
Zenith Bank
Zenith Bank is the largest bank in Nigeria and all of West Africa, with total assets of 15 billion US dollars at June 30, 2017. It was established in May 1990 and started operations in July the same year as a commercial bank.
Bradesco
Banco Bradesco is one of the biggest banks in Brazil along with Banco do Brasil, Itaú Unibanco and Santander Brasil. It has the most extensive private-sector branch and service network in the country. As of January 5, 2018, Bradesco had a market capitalization of over US$65 billion.
Laurentian Bank of Canada
Laurentian Bank of Canada is a Canadian based bank operating through a network of about 160 branches located primarily in Quebec and western Canada.
National Bank of Canada
National Bank of Canada is one of the largest banks in the country as well as the leading bank in Quebec with US$240 billion in total assets. It has branches throughout Canada and numerous offices around the world.
Banorte
Banorte is one of Mexico's largest and oldest financial institutions with more than 15 million clients. It is the last remaining large bank in Mexico controlled by local shareholders.
Commonwealth Bank
Commonwealth Bank is the largest bank by market capitalization in Australia, with businesses across New Zealand, Fiji, Asia, USA and the United Kingdom. It is Australia's leading provider of integrated financial services including retail banking, premium banking, business banking, etc.
National Australia Bank
National Australia Bank is one of the 'big four' Australian banks, with ANZ, Westpac, and Commonwealth Bank. It operates across 10 countries serving over 8.4 million consumer and business banking customers.
CaixaBank
It is the leading savings bank in Spain and the third largest Spanish financial group. It serves about 14 million customers.
Mizuho Financial Group
MHFG is one of the largest financial institutions in Japan. As of September 30, 2016, the company had total assets of US$1.9 trillion.
Bank of New Zealand
Bank of New Zealand (BNZ) is one of largest banks in New Zealand and provides various financial services to individuals, corporate companies, and agribusiness clients in New Zealand and Singapore. BNZ is now owned by National Australia Bank.
OCBC
OCBC is one of the largest local banks in Singapore and the second largest financial institution in Southeast Asia in terms of assets.
Public Bank Berhad (PBB)
Public Bank Berhad (PBB) is a leading provider of financial services in Malaysia with banking operations in Hong Kong and China, Cambodia, Vietnam, Laos and Sri Lanka.
DZ Bank, the third largest bank in Germany, is the central institution for approximately 1,000 cooperative banks, which serve 30 million customers from a combined 12,000 branch offices across Germany.
National Commercial Bank
National Commercial Bank (Alahli Bank) is one of the largest banks in the Arab world. NCB is the most prominent of Saudi banks and offers the highest standards in Islamic banking.
Samba Financial Group
Samba Financial Group is the third largest banking group in Saudi Arabia. Samba was established on February 12, 1980 with the takeover of Citibank branches in Jeddah and Riyadh in accordance with a Saudi nostrification program.
First National Bank
First National Bank (FNB) is the oldest bank in South Africa, and can be traced back to the Eastern Province Bank formed in Grahamstown in 1838. Today, FNB trades as a division of FirstRand Bank.
First Bank of Nigeria
FBN is one of the most valuable brands in the country. It was named "The Best Retail Bank in Nigeria" by Asian Banker in 2016.
Scotiabank
Scotiabank (Bank of Nova Scotia) is the third largest bank in Canada by deposits and market capitalization. Scotiabank is Canada's most international bank with about 3,000 branches in more than 55 countries.
Toronto-Dominion Bank
Toronto-Dominion Bank was created in 1955 through the merger of the Bank of Toronto and Dominion Bank. In Canada, the bank operates as TD Canada Trust and serves more than 11 million customers. Toronto-Dominion Bank is the second largest bank in Canada by market capitalization and deposits and the 6th largest bank in North America.
Bank of America
Bank of America (BoA) is the second largest bank in the United States by assets and deposits after J.P.Morgan Chase. BoA boasts one of the country's most extensive branch networks with more than 5,900 locations and 16,400 ATMs covering 50 states from coast to coast. As of October 5, 2017, it had a market capitalization of approximately $273 billion.
Wells Fargo
Wells Fargo is a diversified financial services company providing banking, insurance, investments, mortgages and other services through more than 10,000 branches and over 12,000 ATMs worldwide.
Swedbank
It is the leading Nordic-Baltic banking group with over 7.6 million private and corporate customers and 14,000 full time employees. In 2016, deposits and loans amounted to more than $100 billion and $180 billion, respectively.
Barclays
Barclays is a major global financial institution providing financial services to approximately 50 million customers around the globe. Currently, Barclays is the second largest bank in the UK based on asset size.